Barnegat storm Pinelands with a great 2nd half | High School Live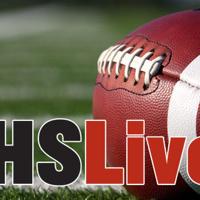 But it was the most action in the first half.
The windy conditions forced both teams to run more. Barnegat junior Shikieth Gordon rushed for 22 yards on the first drive of the game, but after a few penalties the Bengals were forced to punt. Barnegat attempted two long passing plays towards the end of
the second quarter, but both fell incomplete.
"We just played sloppy," Covine said of the first half. "We committed suicide with sloppy penalties. Personal issues. We just settled everything at half-time and our children came to play in the second half.
After a punt blocked by Cole Toddings and recovery from Keen Paul, Rush scored a 10-yard touchdown with 3:36 left in the third quarter. After the Bengals recovered a fumble on Wildcats practice, Rush ran 5 yards into the end zone, extending Barnegat's lead to 21-0 with 2:20 left in the third quarter.
After Rush's 60-yard score and Justin Bye's two-point run to start the fourth quarter, Barnegat led 29-0. At the next kickoff, Barnegat recovered a fumble that led to Isaiah Cortes' 15-yard run to cap the scoring.
"I feel really good," said Rush, who praised the Bengals' offensive linemen.
"I'm going to take the goose egg, and the offense showed up in the second half," Covine added. "Special (teams) showed up and, especially in conditions like this, it's nice to see."