Mainland take second win this season, ahead of Hammonton | High School Live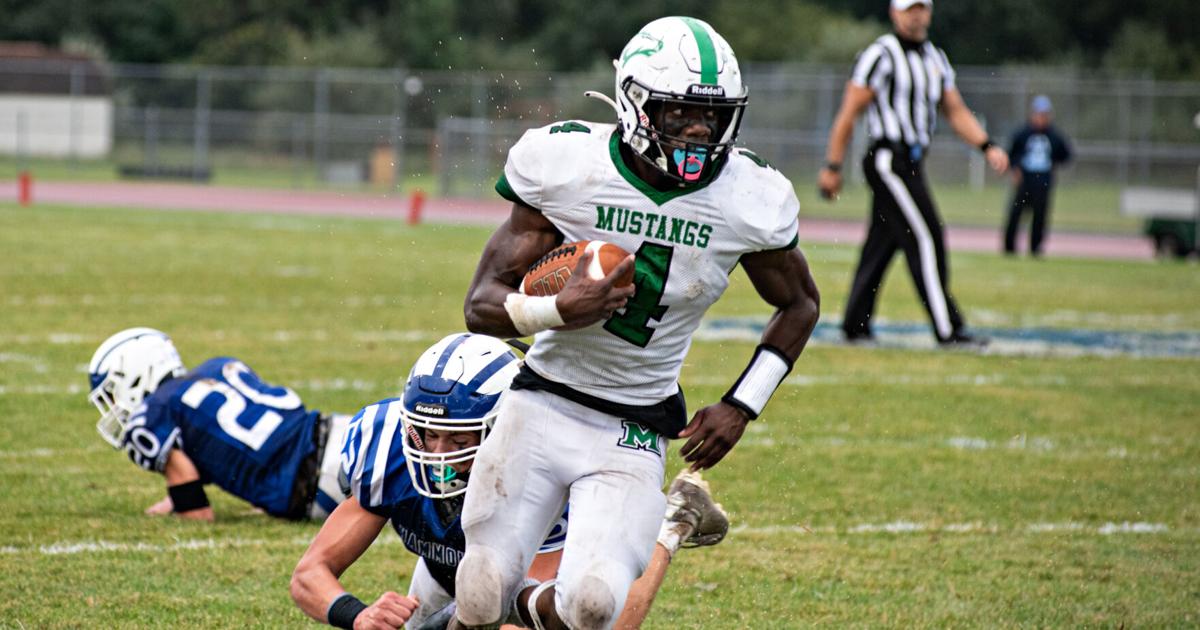 Hammonton led 13-0 after the third quarter.
Mainland and Hammonton traded drives in the third quarter, but neither team scored. In the dying minutes, however, Hammonton started moving the ball around, putting the Blue Devils at Mainland 27 to start the fourth quarter.
Mainland managed to stop with 9 minutes and 47 seconds left. After a drive in Hammonton territory, Mace rushed for a 15-yard touchdown with 6:40 left. After a failed extra run attempt, the Mustangs trailed 13-6. The score capped a 47-yard drive.
The Mainland defense then made a huge save, forcing Hammonton to punt on their own 10. With 4:29 remaining, the Mustangs began their ensuing drive at Hammonton 35.
About a minute later, Leslie broke a tackle and rushed for a 36-yard TD. Mace connected with second-year wide receiver Connor Kallen on an optional pass to end the game at two runs and give the Mustangs a 14-13 lead.
Smith said that once Leslie had scored and his team was down 13-12, he spoke to his coaching staff and said, "We're not going for the tie, we're going for the win. And luckily for us, it worked. »
On the following series, Hammonton attempted to pass on third and fourth downs, but Mainland sacked the quarterback both times, including a recovered fumble on final down with 51 seconds left. Noah Torres forced the fumble.